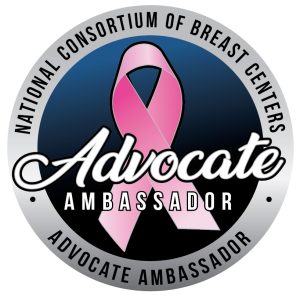 The roles and responsibilities for Patient Care, Advocacy Support and Breast Care Medical Providers are quickly evolving.
NCBC Ambassadors are leading the charge in advocating for breast cancer screening and detection for women and men across the country, helping to bridge the gap with patients and our interdisciplinary breast care medical teams supporting best practices, education, and communication to serve communities across the country.
Join our Team and be the first to help us advance "Breast Cancer Awareness" into Breast Care Community Partnerships. Click Here!
Meet the NCBC Ambassadors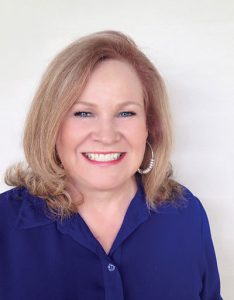 Beverly Vote
Publisher of Breast Cancer Wellness Magazine
Founder and Co-Chair NCBC Leaders' and Advocacy Council
Beverly was diagnosed with breast cancer in 1992 at the age of 38. She felt what most breast cancer survivors feel when first diagnosed; shocked, devastated, overwhelmed, betrayed, afraid and alone. This was before the internet and prior to cell phones as a way of life. She didn't know where to go for help because at that time breast cancer was discussed only in hushed tones and in private conversations. She learned firsthand the power of sharing our life stories when three perfect strangers reached out to Beverly to share their inspirational stories how they each had overcome insurmountable odds against breast cancer. Beverly knew she had to find a way to bring hope and inspiration to other breast cancer survivors across the country so they too would never feel alone or hopeless again. From that need to help others, Beverly committed her life's work to help change the culture and consciousness about breast cancer which led to a "voice" directing her to begin a magazine for breast cancer survivors. The magazine's outreach continues to grow and has appeared on The Today Show, Good Morning America and Hallmark Home and Family. In 2005, Beverly founded the Thrivers Cruise, which has become the longest running cruise event in the world for breast cancer survivors with attendees from around the globe. The purpose of the cruise is to celebrate each other and the milestones in our lives. Beverly is a past recipient of the Yoplait Champion award, Transformational Leader Award presented by the Tigerlily Foundation and 2014's Pink Angel Honoree. She is also the author of How We Became Breast Cancer Thrivers, Inspirations, and co-author of Faces of Inspiration, and a contributing writer for Chicken Soup for the Breast Cancer Survivor's Soul, Dancing with Fear: Tips and Wisdom from Breast Cancer Survivors, and The Pink Prayer Book. She and her husband David have been married 50 years and live at the Lake of the Ozarks in Central Missouri. They have two grown children, five granddaughters, and three great-grandchildren.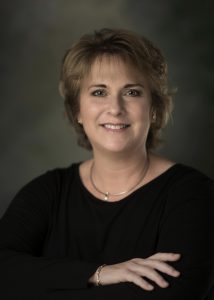 Leslie Ferris Yerger
Founder of My Density Matters
Author of Probably Benign and Founder of Check Your Chart™
Leslie Ferris Yerger is a Tedx speaker, author of Probably Benign, and a women's advocate with a laser focused mission. Leslie was diagnosed with Stage IV breast cancer in November 2017 after an 'all clear' mammogram and ultrasound, experiencing firsthand the failings of our current breast cancer screening standards.
As Founder and CEO of the not-for-profit My Density Matters, Leslie is determined to empower women to find out their breast density, learn their options, and advocate for themselves to get the additional breast cancer screening they need, so that her story doesn't become their story. Leslie lives in Hawthorn Woods, IL with her husband John. She has 3 grown children: Evan, Julia, and Megan.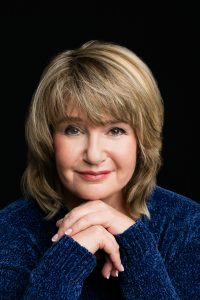 Arlene M. Karole FACHE, CHCP, CMP, MSA
Author of Just Diagnosed: Breast Cancer
Founder of Illumination Associates, Inc.
Arlene M. Karole is a FACHE Fellow of the American College of Healthcare Executives, CHCP certified healthcare professional, lifelong learner, journaler, and educator. She is a director of the Office of Academic Engagement, Education, and Communications at Northwell Health, an assistant professor at St. John's University, and an outspoken leader in both the breast cancer and wellness communities. Arlene is founder of Illumination Associates, Inc. and she is the author of Just Diagnosed: Breast Cancer: What to expect. What to know.  What to do next.  As an inspired communicator, Arlene is dedicated to sharing her carefully developed strategies for patient advocacy, survivorship, and wellbeing wherever she sees a need.
Arlene writes a monthly column for the national publication, Breast Cancer Wellness magazine and was highlighted in the Winter 2022 issue's Thriver Profile.  She has been featured in multiple cancer and wellness media publications, including Memorial Sloan Kettering's Bridges magazine, she has appeared as a guest speaker on the Alliance for Continuing Education in the Health Professions (ACEhp) podcast, The Pink Fund's Facebook Live series, and she has also been interviewed by Katz Institute for Women's Health, and Cancer Wellness Magazine.
What makes Arlene unique, apart from her enthusiasm, creativity, and passion for excellence, is the extensive experience she's accrued working with large health systems and national nonprofits. Arlene has a master's degree in health services administration from Central Michigan University, and her insider's knowledge about how healthcare works is a key part of what she offers newly diagnosed patients, most of whom are looking for as many tools and as much information, knowledge, and support as possible. Learn more about Arlene at www.amkjustdiagnosed.com.