The Effects of the Lifestyle, Exercise and Nutrition Study on Weight Loss Maintenance in Breast Cancer Survivors
Winner
Year: 2020
Category: Breast Center Operations, Administration and Programs - C. Programs
Sub-Category: 3. High Risk Program
The Lifestyle, Exercise and Nutrition (LEAN) study was a Phase III RCT evaluating the effectiveness of weight loss counseling versus usual care on changes in body composition, physical activity, diet, and serum biomarkers over 6 months in breast cancer (BC) survivors with a body mass index ≥ 25 kg/m2. The LEAN intervention showed short-term benefit to survivors in the forms of diet improvement, reduced inflammation, and mean percent body weight loss (intervention 6%; usual care 2%).
Hover mouse over image for zoom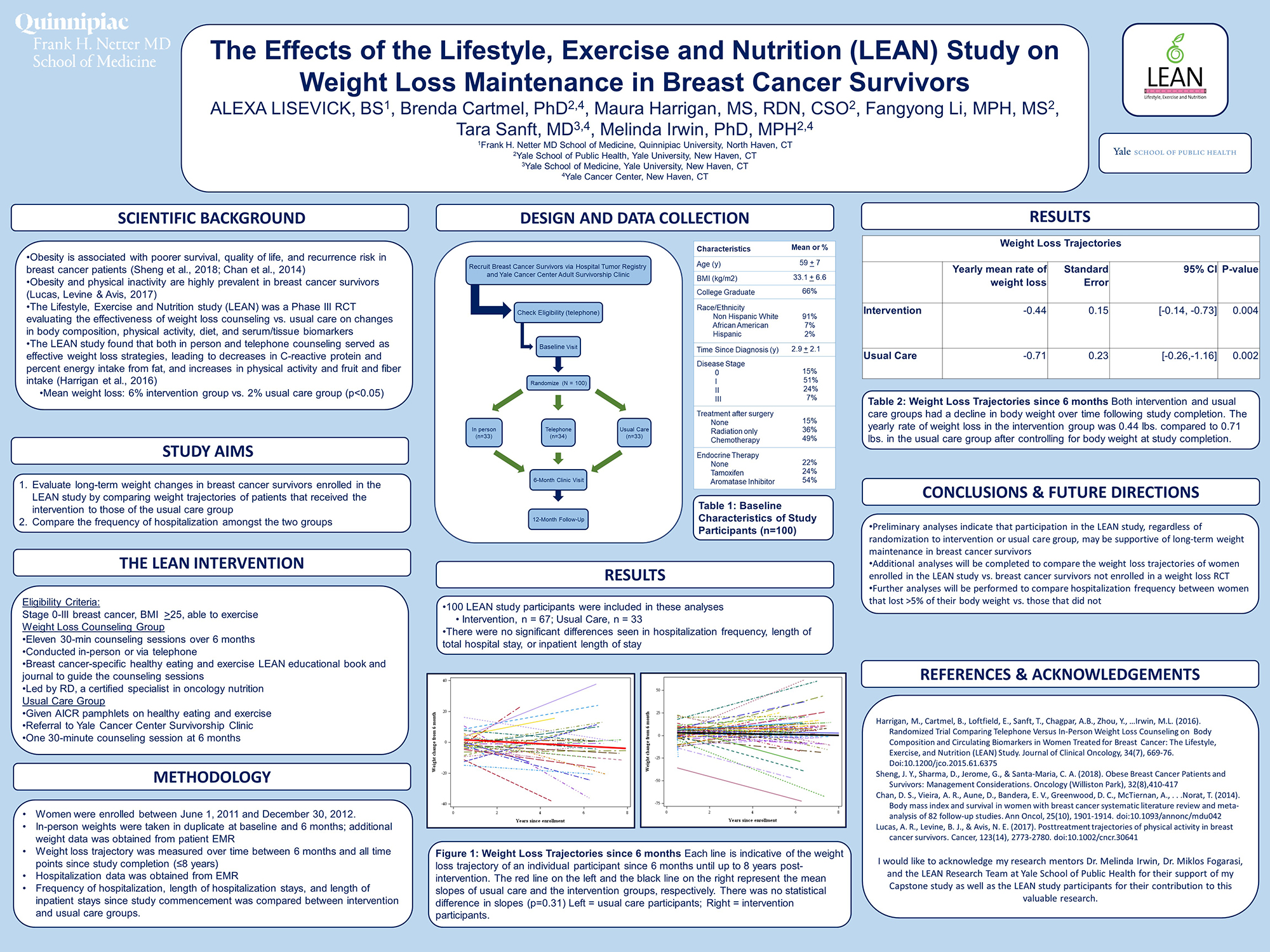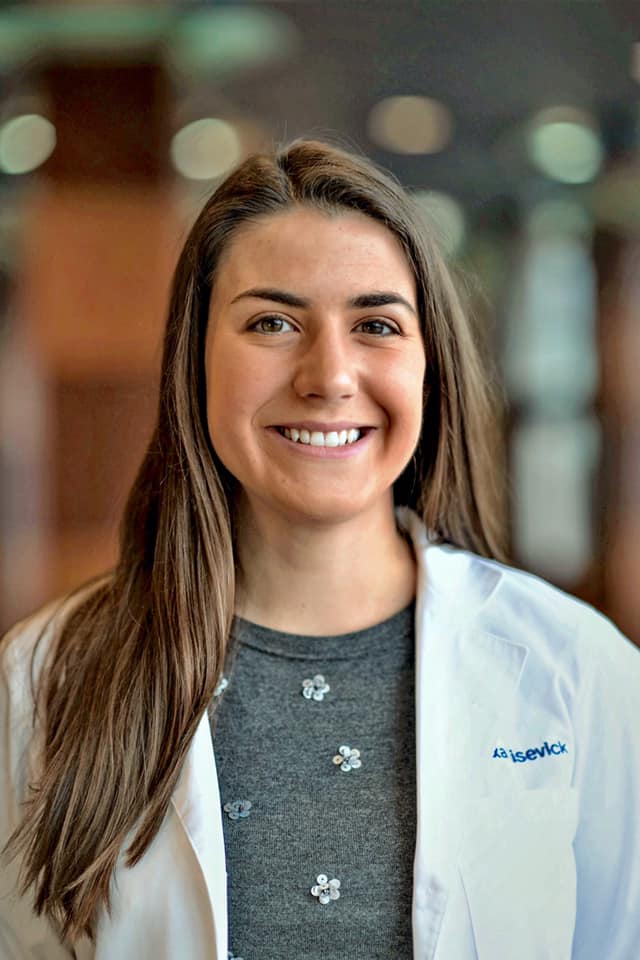 Project Leader:
Alexa Lisevick
Alexa.Lisevick@quinnipiac.edu
Alexa Lisevick is a third-year medical student at the Frank H. Netter MD School of Medicine at Quinnipiac University. Originally from Connecticut, Alexa obtained her B.S. in Biology at Purdue University and pursued research regarding microRNA therapeutics for Non-small cell lung cancer within the Kasinski Lab, before returning home to CT to attend medical school. Her Capstone research is focused on analyzing the long-term impact of the Lifestyle, Exercise, and Nutrition (LEAN) intervention in breast cancer survivors, under the mentorship of Melinda Irwin, PhD, MPH and Miklos Fogarasi, MD. When she's not studying, Alexa can be found exercising outdoors, cooking or baking in her kitchen, or most likely, somewhere laughing amongst her family and dogs!
Contributors:
Alexa Lisevick, Brenda Cartmel, Maura Harrigan, Fangyong Li, Tara Sanft, Melinda Irwin